Tmi Kameravene Mari Hirsikallio
Y-tunnus 2815568-8
Mikäli kuvani kiinnostavat, ota yhteyttä!
mari.hirsikallio(at) kymp.net
p. 040 581 7592

*************

Kameraveneessä yhdistyy kaksi lempiharrastustani: veneily ja valokuvailu. Toki liikun kameran kera muuallakin kuin merellä, mutta rakkaimmat kuvat taitavat olla saarireissuiltamme.

Kameravene means camera and boat. At kameravene links together my two dearest hobbies, motorboating and photographing.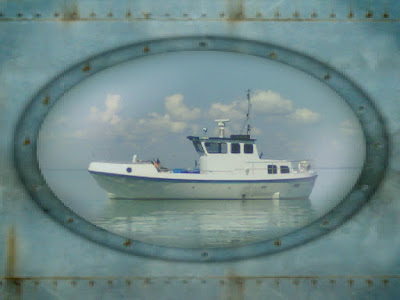 kameravene.fi kotisivut / homepages
Tietoa veneestämme, Pakkelipokasta, sen rakennusvaiheista sekä seilauksista Suomenlahdella. Kokemukseen ja kuvaan perustuvaa tietoa Itäisen Suomenlahden saarista.

Here is information and photos about our boat, Pakkelipokka, Gulf of Finland and it´s archipelago.

galleria / gallery
Valokuvailuharrastukseni helmiä ja ajankohtaisotoksia. Galleriassa on peruskategoriat, joihin valikoituu omasta mielestäni säilyttämisen ja näyttämisen arvoisia kuvia.

Photos I like, different categories.

Lokikirja (blogi / Logbook (blog)
Aloitin kameraveneen blogin kirjoittamisen kesällä 2006. Reilun vuoden päivät meni ja blogi tuli tiensä päähän (roskapostausta, palvelinhyökkäyksiä - en edes tajua, miten sellaista saattoi käydä minulle, tavikselle?!?!?). Piti löytää uusi osoite ja uusi alku. Blogi siirtyi Bloggeriin, tänne.

Blogista löytyy asiaa ja hömppää, toisinaan asiaa veneilystä, matkailusta. Väliin enemmän tai vähemmän valokuvaa.

Kameravene.fi blog is more topical. It includes photos, travels.

Kameravene.fi laivabongaus / Kameravene.fi shipspotting
Miksi? Koti merenrantakaupungissa, jossa on yksi maan tunnetuimmista vientisatamista, harrastuksena veneily Kotka-Hamina-Pietari laivaväylien läheisyydessä. Siksi. Ja sitä paitsi, näiden seuraamiseen ja alkuperän selvittämiseen jää koukkuun...

Why? Home at seaside town, which is one of the country's best-known export ports, motorboating as hobby, Kotka-Hamina-St Petersburg shipping lanes nearby. That´s why. And by the way, it´s very easy to become addicted...

Kameravene.fi kontit / conteiners
Konttikokoelma... Onko oudompaa kuultu? No... Asia johtaa toiseen. Laivabongaus luonnollisesti konttien "keräilyyn". Onneksi vain virtuaalisesti.

Container Collection... Have You ever heard stranger? Well... Thing leads to another. Shipspotting to container collecting, of course. Fortunately, only in virtual reality.

Kuvakotka
Ihan niin kuin otsikko antaa ymmärtää: kuvia kotikaupungistani Kotkasta.

Photos from my hometown Kotka.

*****
Toivomme kameraveneeseen palautetta teiltä, jotka tänne piipahdatte. Palautteenanto onnistuu s-postin tai kommenttien kautta. Usein pelkän "Hei":nkin kuuleminen saa hyvälle tuulelle.
We hope, that You leave some message, while You pop in. You can do it through email or comments. Enjoy!